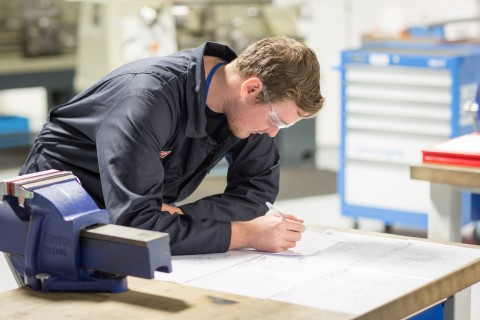 The top 50 Apprentice Employers in the UK have been announced, with five Energy & Utility Skills members among those companies recognised. Balfour Beatty, Cadent Gas, E.ON, National Grid and Severn Trent were all recognised as high performing businesses.
Nick Ellins, CEO of the Energy & Utility Skills Group said:
"The energy and utilities sector has a long history of embracing apprenticeships," "It was the first to ever graduate apprentices through the new Trailblazer standards in England and has worked in tight partnership with its members to be apprentice levy-ready, including having a comprehensive suite of standards approved by Ministers and ready to use. It is great to see these companies now recognised for their excellence in building workforce resilience through apprenticeships, as part of a sector that is critical for the UK economy and our society."  
"The utilities sector serves 65 million people every day with essential services, and is responsible for delivering the majority of the UK's National Infrastructure Plan – a plan that underpins the UK economy. Few sectors do more to serve the nation, and we offer many opportunities for apprentices and talented people of all levels.
Our sector is looking to recruit around 221,000 people over the next 10 years, with 20% of the workforce retiring over that same period. Apprenticeships are a vital part of our approach as we aim to ensure resilience and sustainability"
The Energy & Utility Skills Partnership, a collaboration of 29 sector employers working together to address current and future skills and workforce issues, has committed to improving the value and quality of apprenticeships in the sector, in order to fulfil the expectations of the National Infrastructure Delivery Plan and deliver continuous improvement of customer service.
To read more from the Energy & Utility Skills Partnership's Workforce Renewal and Skills Strategy, click here. If you're interested in finding out about becoming an apprentice visit Talent Source Network, the energy and utilities sector careers website.
Back to news