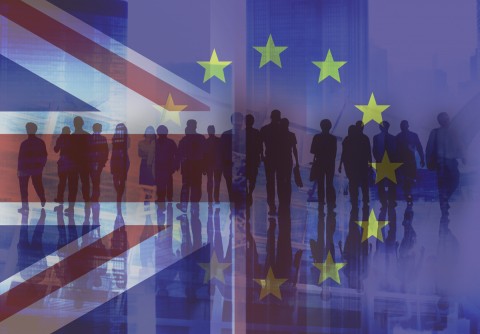 A comment by Nick Ellins, Chief Executive of Energy & Utility Skills
The recently published Energy & Utilities Skills Partnership Workforce Renewal and Skills Strategy highlighted the challenge that exists over the next decade for our sector - protecting the quantity, quality and responsiveness to change, of its most critical resilience resource – its people.
With Brexit on the horizon but the many uncertainties causing hesitation in planning for even the largest organisations, one of the most practical indicators of any need to act, for Brexit or just for the immediate years ahead, is the available statistical evidence.
Recent data published by Office for National Statistics indicates that the UK's labour market is arguably tighter than at any point since records began. Last March, the employment rate, or proportion of employed people aged 16 to 64, reached its highest level since comparable records began in 1971 – 74.8%. At the same time, the unemployment rate has fallen to its lowest level since July 1975 – 4.6%. That combined effect applies the first constraint.
With the employment rate so high, companies have no choice other than to compete aggressively for the talent that is working for their UK and overseas competitors. They do so, just as every other major part of the UK economy is very publicly declaring a shortage of talent and a rapidly rising age demographic.
The Chartered Institute of Professional Development reveals that the majority of its HR professionals expect increases in competition for well qualified talent, difficulty recruiting senior/strategic or skilled/technical staff and report that the skills needed by their business are changing, with leadership, commercial awareness and digital skills the most valued. For those who hold the mantra that the market will provide, they may be right, but at a cost.
Turning to the unemployed talent, the potential to bring in fresh approaches and competencies is attractive. However, less than one per cent (3,000) of the 514,000 Jobseekers' Allowance claimants in April 2017 were seeking employment in relevant occupations, which include the 13 job titles on the UK's Shortage Occupation List. The third constraint takes hold.
As HM Treasury and the UK Industrial Strategy highlight the tangible productivity challenge that UK businesses face, the ONS report an overall growth in wage costs per hour rising 1.0% year on year and private sector labour costs per hour increasing by 1.4%.
Even at this level of analysis, and without seeking doom and gloom predictions, patterns are revealed that will end up in the Board room, as the previous underlying business assumptions for securing precious human capital are forced to change.  
The Workforce Renewal & Skills Strategy predicts a gap of 221,000 workers by 2027. The lack of suitably skilled labour is reflected in the prevalence of sector vacancies that are proving hard-to-fill by employers. Receiving hundreds of responses per vacancy is no indication that the market will provide: the lack of applicants with the required skills, qualifications or experience (known as 'skills shortage vacancies') is already significant. Within the wider energy and utilities sector, 36% of all vacancies were skills shortage vacancies – the highest proportion of any sector. The national average is 23%.
Brexit aside, technological advances, processes, partnership working and a deeper understanding of how laws and regulations are formulated and enacted will require new skill sets not previously seen in the industry. Consequently, water, as with the wider energy and utilities sector, has pre-existing workforce challenges that are exacerbated by statistical fact, changing needs and Brexit uncertainty.
Ensuring resilience of the workforce is achievable through a concerted effort by policy makers, regulators, regulated business, delivery partners and the whole supply chain. We simply don't know the post-Brexit impact yet, but it is hard to dispute that the time to act together is now.
The Skills Strategy sets out how the sector's leaders will act together to ensure sustainability and where policy makers and regulators need to play their part in ensuring resilience and a sector-wide approach. Focus and collaboration is required now from central and devolved Government, to protect one of the most essential sectors to the UK economy and society.
This article first appeared in Water and Wastewater Treatment and has been reproduced here with its kind permission.
Energy & Utility Skills has since created an infographic that tracks labour market trends as Brexit approaches.
Back to news