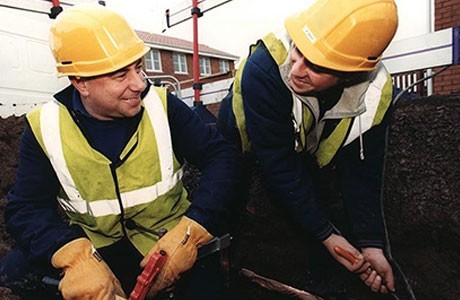 Membership brings employers together to collectively identify and address the looming skills challenges the sector faces, as well as ensuring Government understands the unique workforce and skills challenges of our industries.
Energy & Utility Skills Group annual Membership is open to organisations of all sizes operating within the energy and utilities sector. So whether you are looking to network with like-minded businesses, gain access to current market intelligence, or want to play a proactive role in working towards the continued sustainability of your industry – we have a membership package that will work for you.
More than 70 of the most influential businesses across the Gas, Power, Waste Management & Recycling, and Water industries are members of our organisation, including asset owners, supply chain companies, and contractors - and we are seeing a steady increase in the number year on year.
The skills, training, and qualification landscapes are in a period of change – both as the Government proposes amendments to existing systems and frameworks – but also as employers demand more appropriate provision that meets the needs of their organisation, and ensures the efficient and competent operation of their workforce. Energy & Utility Skills Group engages with stakeholders within Government, education, and the industries themselves to ensure the needs of our member employers are heard and accounted for.
With a well proven history in facilitating collaboration, our established Network Groups also provide an excellent platform for like-minded businesses to not only identify the challenges facing their industry, but to also put in place cooperative plans that take action to address these challenges both in the short term and long term. This can be through sharing established best practice between member companies, developing new solutions, or accessing existing appropriate Energy & Utility Skills Group products and services at preferential member rates.
Through our Research and Client Management Teams we ensure that our members are kept up to date in relation to labour market data that impacts on the energy and utilities footprint, but also that you receive summaries of key relevant publications and announcements from Government and stakeholders as they happen – and an interpretation of what they mean for our members and their industries.
To find out more about membership, please use the links on the left.
You can also download our 2017-18 Energy & Utility Skills Group Membership Brochure here.