Events

Energy & Utility Skills Foresight Workshop
Event Navigation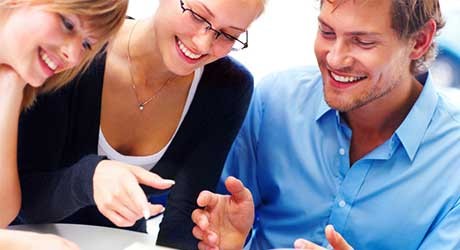 05 December 2013
EU Skills Offices,Shirley, Solihull
Any good at reading tealeaves..?
…What will it be like to work in the energy and utility sector of 2030?
…Help us define the jobs of the future!
Ever wondered how battery-enabled grid storage could transform the lives of those working on the electrical grid?
What impact might next-generation genomics have on the skills needed in water treatment?
These are the questions that we need you to help us try to answer!
EU Skills has completed four Foresight reports for the Gas, Water, Waste Management and Power Sectors. These reports provide an overview of each sector, a detailed analysis of the key drivers and trends that will impact upon and shape these sectors during the period leading up to 2030 and a series of snapshots of what each sector, and its skills needs, could look like in 2030.
Next, our Foresight Industry Steering Group has selected a 2030 'future role' for each sector that it believes will mark a break with the past, demanding new skills and expertise:
Power balancing technician: Balancing supply and demand on an increasingly decentralised network, with varying levels of intermittency and increased demand from rising electrification and a growing population, was going to be a vital area of expertise in 2030
Water purification R&D specialist: A 'grey water economy' is likely to be one of the most significant changes in the water industry between now and 2030 and will require some entirely new skill sets
Head of Resource Sustainability: The concept of a 'circular economy' becoming increasingly influential over coming years and underpinning business strategy and product design.
Gas Network Operational Planner: Management of the strategic development of the gas grid will be vital, in a context of proliferation of network entry points and significant diversification of sources of gas (from biomethane injection, shale gas etc.)
We will paint a picture of what a 'day in the life of' one of these roles might look like. Next, we would like to explore with you:
– What kind of competencies would be needed for each Future Role? At what levels?
– Where is the overlap likely to be with existing roles?
– Which existing roles will form the foundation of each Future Role?
To allow is to drill down to the right level of detail, we would be particularly interested in involving individuals currently working in roles that may share a number of skill sets required for these 'future roles' described above. For example, we would particularly welcome those expertise in:
– Managing the real-time operation of the Electricity Transmission System
– Demand side management from a Power company perspective
– Power System instrumentation, control or communications engineering
– Water Treatment engineering
– Zero Waste initiatives
– Gas network engineering and/ or network planning
This list is not exhaustive, however – all those with an interest in the future of job roles in the energy and utility sector are very welcome!
Please click here and fill out the form to register your interest. An agenda and further details will be circulated in due course.
---