What is it?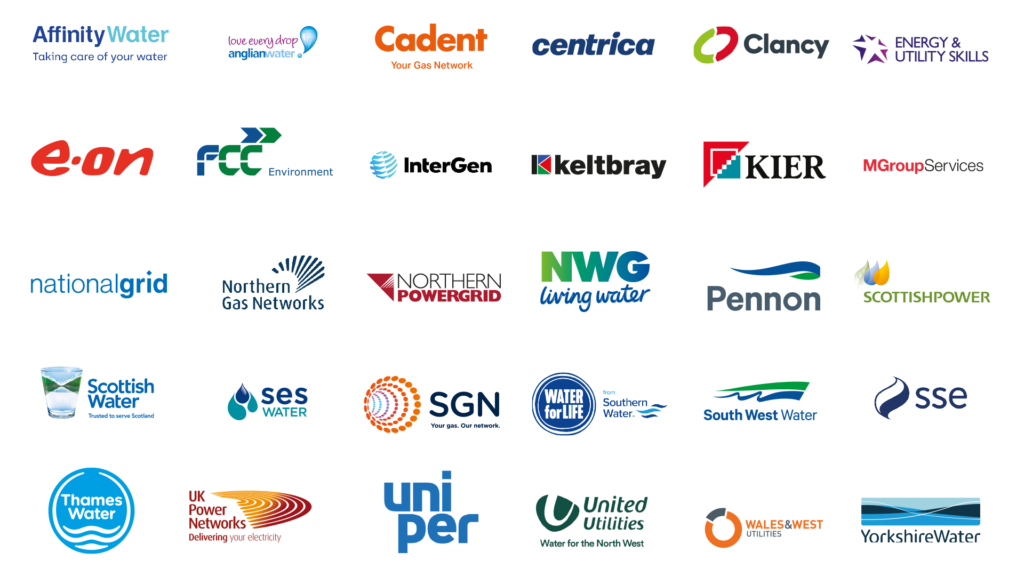 The Energy & Utilities Skills Partnership (EUSP) published its inaugural Workforce Renewal and Skills Strategy in 2017. This pioneering piece of work was the first of its kind for the energy and utilities sector providing a framework for delivering all the required essential services and the government National Infrastructure Delivery Plan (NIDP). The strategy was guided by a Council of nearly 30 senior leaders from across gas, power, water and waste management asset owners, retailers and the supply chain partners.
Since then the sector has experienced a period of unprecedented change. Our operating environment has been transformed and our skills challenges have evolved in response.
This new report published on 15 June 2022 details the successes achieved by the 30 employer organisations that form the Energy & Utilities Skills Partnership (EUSP), chaired by Michael Lewis, Chief Executive of E.ON.
These successes include the greater representation of disabilities across the sector, repurposing the Smart Metering Network as the Net Zero Technology Skills Group, and leading the drive for a "Green Collar" approach to green jobs.
The EUSP is announcing a new approach to delivering its strategic skills priorities for the sector with the streamlining of its cross-sector working groups. There are now four groups working to meet the sector's skills needs.
---
---
---
Read '2020: A Year in Focus' a progress report on the work the sector has achieved, during 2020.
---
Skills Strategy Priorities
The Skills Strategy is the start of the conversation and has three key priority areas for action:
Sector Attractiveness, Recruitment and Workforce Diversity
Reflect the population that the sector workforce serves. Inspire the next generation.
Maximising investment in skills
Deliver the skills we need. 
Build public recognition of the sector.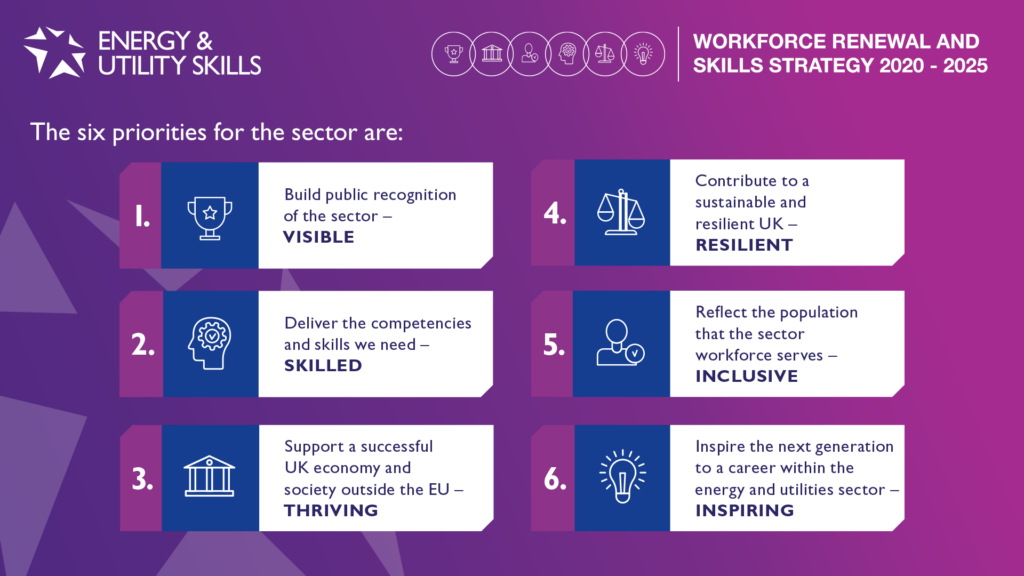 ---
Find Out More
To find out more about membership and our policy work, please contact 0121 713 8255 or email membership@euskills.co.uk. For all press enquiries visit our Media Centre.
To keep up to date with news and updates relating to the Workforce Renewal & Skills Strategy 2020 -2025, search #2025Skills on social media and join in the conversation.