Vacancies
Policy Officer 
Reporting to the Policy Manager, the Policy Officer will primarily support the Policy team on a range of education and skills policy and research work.
You will co-ordinate and contribute to all aspects of policy review and analysis related to workforce renewal and skills for the energy and utilities sector. Your policy insights, stakeholder intelligence and other evidence will critically inform our strategy, positioning Energy & Utility Skills as an influential thought leader in the skills arena.
To download the full job profile, please click here.
To apply for the role, please click here.
Digital Marketing Executive 
Reporting to the Digital Marketing Manager, the Digital Marketing Executive will support the delivery of the Group's digital strategy, including developing and updating all company websites and social media content. Another key part of this role will be creating engaging video content and issuing email communications to support the wider marketing and research team.
To download the full job profile, please click here.
To apply for the role, please click here.
Sales & Membership Co-ordinator 
This is an excellent opportunity to support the growth of our services through co-ordinating our sales activities. You will work with the Client Managers and Head of Strategic Accounts to support the go-to-market activity that enables the team to maximise sales opportunities.
You will be responsible for the coordination of sales reporting that supports the business to plan effectively, based on predicted sales pipeline. You will be a CRM system specialist, capable of maximising the system capability to build a valuable tool for the business that supports all external communications, relationships, and opportunities for growth.
To download the full job profile, please click here.
To apply for the role, please click here.
Safety, Health and Environmental Awareness (SHEA) Ambassador
We are seeking a self-employed expert with senior experience in Health & Safety, ideally with a working knowledge of SHEA. The individual will have a strong social media presence with the ability to influence. You will have the opportunity to shape developments within the industry and make a positive difference to the SHEA landscape. You will be supported by a professional and collaborative product and marketing team.
To download the job profile, please click here.
To apply for this role, please email Chris Aspley.
---
Equal Opportunities
The Energy & Utility Skills Group is committed to achieving a workforce that is representative of all sections of society and positively encourages applications from suitable candidates regardless of sex, race, disability, age, sexual orientation, transgender status, religion or belief, marital status, or pregnancy and maternity.
We aim to make our recruitment accessible to all potential candidates. To contact us about the accessibility of our recruitment site or for assistance completing your application, please call the HR Team on 0121 713 8233 or email us at HR@euskills.co.uk.
---
Work Experience
We're also proud that our Work Experience programmes and opportunities have been Fair Train accredited.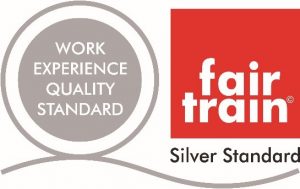 ---
What You Can Expect
If you are successful during the recruitment process, all new colleagues can expect a thorough supported induction programme. This programme is designed to introduce and familiarise new colleagues with each department within the business and allows the opportunity to ask questions, raise concerns or identify any further support/resources you may need to make you feel comfortable and supported in your new role with us.
---
Recruitment Privacy Notice
Our Recruitment Privacy Notice is available to download here.