Vacancies
End-point Assessment (EPA) Administrator
Reporting to the EUIAS Service Delivery Manager, you will provide key administrative support to underpin the smooth running of the EUIAS end-point assessment journey.
Your responsibilities will be varied and wide ranging, including checking registration and payment details, scheduling end-point assessments, managing knowledge test bookings, pre-populating templates for moderation, standardisation and final grading activity and application for apprenticeship completion certificates.
To view the job description
To apply for the role
Customer Support Co-ordinator
As Customer Support Co-ordinator you sit within the EUSR Support team, which is part of Registration Services. You are the first customer contact point for EUSR and also act as a 'triage' for other incoming enquiries on behalf of colleagues in other teams, such as Quality, Product Management, Client Management.
In this varied and critically important role, you will also be responsible for providing the highest levels of proactive customer support for EUSR through the provision of accurate and timely information, advice and guidance in relation to registrations, Energy and Utility Skills schemes and card printing.
To view the job description
To apply for the role
External Quality Assurer 
As an EQA you are centre facing ('centre' includes both our Approved Providers and Approved Trainers) with a focus on ensuring that all our centres remain compliant with our approval criteria, at both a centre and training programme level.
In this role, you will also spend time with our centres offering them information, advice and guidance on our approval and audit processes and requirements – before and after approval. You will support continuous improvement by sharing best practice and sometimes working with centres on action or improvement plans. You will also have the opportunity to feed in to our own continuous improvement, whether at a scheme level, or relating to an aspect of our quality assurance or registration processing.
To view the job description
To apply for the role
Membership & Sales Co-Ordinator
This is an excellent opportunity to support the growth of our services through co-ordinating our sales activities. The successful candidate will work with the Client Managers and Head of Strategic Accounts to support the go-to-market activity that enables the team to maximise sales opportunities. They will also be responsible for the coordination of sales reporting and the collation of Return on Expectation (RoE) data that supports future sales.
---
Equal Opportunities
The Energy & Utility Skills Group is committed to achieving a workforce that is representative of all sections of society and positively encourages applications from suitable candidates regardless of sex, race, disability, age, sexual orientation, transgender status, religion or belief, marital status, or pregnancy and maternity.
We aim to make our recruitment accessible to all potential candidates. To contact us about the accessibility of our recruitment site or for assistance completing your application, please call the HR Team on 0121 713 8233 or email us at HR@euskills.co.uk.
---
Work Experience
We're also proud that our Work Experience programmes and opportunities have been Fair Train accredited.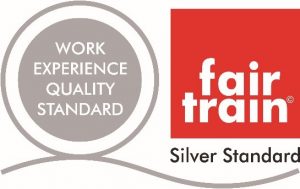 ---
What You Can Expect
If you are successful during the recruitment process, all new colleagues can expect a thorough supported induction programme. This programme is designed to introduce and familiarise new colleagues with each department within the business and allows the opportunity to ask questions, raise concerns or identify any further support/resources you may need to make you feel comfortable and supported in your new role with us.
---
Recruitment Privacy Notice
Our Recruitment Privacy Notice is available to download here.