Vacancies
Digital Marketing Executive
Reporting to the Digital Marketing Manager, the Digital Marketing Executive will support the delivery of the Group's digital strategy and in particular focus on the Energy & Utilities Jobs platform; Creating digital content and email campaigns and utilising social media to drive talent to apply online.
You will have a passion for all things digital and will be up to date with recent trends. Self motivated, you will have an excellent understanding of social media and PPC marketing and will have many creative ideas of how to engage with our audiences, using a range of digital media to increase the reach and success of our campaigns.
To view the job description
To apply for the role
---
Quality Assurance Co-ordinator
In this varied and critically important role, the Quality Assurance Co-ordinator is responsible for ensuring the efficient co-ordination and maintenance of our existing and future trainer management offerings. Reporting to the Quality Manager, you will support our wider business by assisting the Quality Assurance in the smooth and co-ordinated delivery of Quality Framework related activities relating to Trainer Approval and setting up our Providers/Programmes onto our systems. The role also includes producing of certification and finalising Quality Reports.
---
Equal Opportunities
The Energy & Utility Skills Group is committed to achieving a workforce that is representative of all sections of society and positively encourages applications from suitable candidates regardless of sex, race, disability, age, sexual orientation, transgender status, religion or belief, marital status, or pregnancy and maternity.
We aim to make our recruitment accessible to all potential candidates. To contact us about the accessibility of our recruitment site or for assistance completing your application, please call the HR Team on 0121 713 8233 or email us at HR@euskills.co.uk.
---
Work Experience
We're also proud that our Work Experience programmes and opportunities have been Fair Train accredited.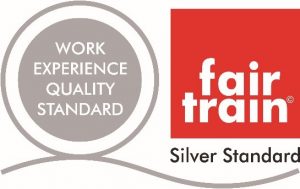 ---
What You Can Expect
If you are successful during the recruitment process, all new colleagues can expect a thorough supported induction programme. This programme is designed to introduce and familiarise new colleagues with each department within the business and allows the opportunity to ask questions, raise concerns or identify any further support/resources you may need to make you feel comfortable and supported in your new role with us.
---
Recruitment Privacy Notice
Our Recruitment Privacy Notice is available to download here.