What Is It?
The Energy & Utility Skills Group aims to ensure that our industries have a sufficient pipeline of talent entering the sector, as well as retaining quality candidates for the future. Energy & Utilities Jobs is a collaboration of 18 leading organisations that has enabled;
Cost and time efficiencies associated to the engagement, attraction and recruitment of talent

Proven value to talent interested in working in the sector

Reputational gains with government bodies and partners

Capacity to attract a diverse range of talent (Female, BAME, Service Leavers)

Provided a single point of reference for the sector to engage talent
Tasked with supporting identified sector needs, Energy & Utilities Jobs connects employers, talent and partners. While also focusing on delivering targeted campaigns on sector attraction, recruitment and talent retention with youth entrants, Apprentices, Graduates, redeployed professionals and service leavers.
The platform is unique within the sector and specifically designed by and for our members.
Using the strength of our collective brands and values: Energy & Utilities Jobs allows us to showcase the sector; our people, our opportunities and careers.
As an employer, you can combine Energy & Utilities Jobs with our people development services to enable you to develop and retain your workforce once recruited. Together our services provide high-quality support at any point during your recruitment and workforce development cycle by delivering high quality and cost-effective services.
---
Who Is It For?
Employers of all sizes within the energy and utilities sector.
---
What are the Benefits?
Our industry expertise means we are at the forefront of engagement and recruitment innovation, enabling us to attract entry-level and professional talent you need now and in the future. This has enabled the creation of sector-wide talent pool by attracting the talent to secure our future workforce needs.

Attract the

best talent in the sector by building knowledge and understanding and referring talent in, whilst also promoting your brand, promoting vacancies and engaging with high-quality talent via the website.

Collaborate with industry-leading brands to promote energy and utilities as the 'sector of choice'.

Help to secure a high-quality talent pipeline by building stronger relationships with your supply chain. Use Energy & Utilities Jobs to host regretted candidates and support the sector

Increase the speed and scalability of your recruitment campaigns through effective solutions that can be easily integrated into your current processes.

Reduce your long-term recruitment costs through effective recruitment processes
---
Who Is Supporting the Initiative?
Energy & Utilities Jobs is currently supported by 18 leading energy and utilities organisations: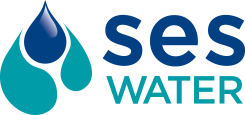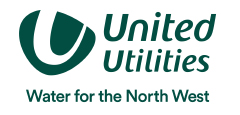 ---
Find Out More
Visit Energy & Utilities Jobs to learn more about how the project is helping to ensure a sufficient pipeline of talent is entering the sector.
If you are interested in joining the network, please contact us.
Email hello@energyutilitiesjobs.co.uk or call us on 0121 713 8255.