Events

Flexible Networks: Storage & Dsr Conference
Event Navigation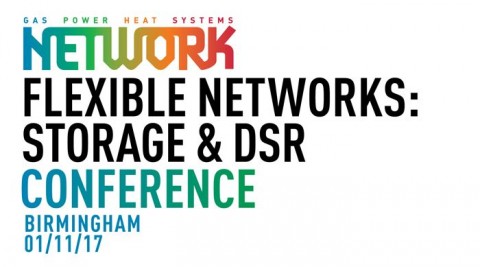 Energy & Utility Skills is a proud supporter of the first Flexible Networks: Storage & DSR conference taking place on the 1 November 2017 at the Birmingham Conference and Events Centre.
This one-day conference will include an array of expert presentations and examples, interactive discussions and networking sessions.
Key topics to be addressed include:
Enabling the flexibility agenda, the reality of ensuring flexibility across all networks, overcoming barriers for integration, using the gas network for large scale flexible storage, the role of gas in a low carbon energy future and working towards 2030.
Expert speakers include directors, heads of network strategy and leaders in innovation from: National Grid, Scottish and Southern Electricity Networks, Northern Gas Networks, UK Power Networks, Wales and West Utilities, SP Energy Networks, BEIS and Ofgem.
As a supporter, we can offer our members a preferential rate to attend – to view full details and book, visit http://events.networks.online/flexible/book/ and when registering insert promo code EUSKILLS15 to get the 15% discount.
---