Events

Growing Your Business: "ask the Experts" Workshop Near Bradford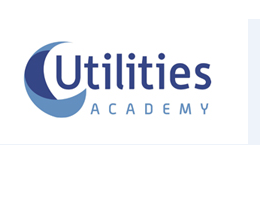 Due to the success of our 2015 events, Energy & Utility Skills is pleased to announce the date for the first regional event in 2016, hosted by the Utilities Academy near Bradford, designed to help you grow your business.
This free workshop on 26 January 2016 will make you aware of new industry opportunities and provide you with expert insights to ensure you're prepared for the upcoming changes to the energy & utility sector. We'll also help you keep your business on the front foot as industry competition for trained staff increases.
The workshop will include:
Updates on key legislation which will affect your business and the sector as a whole
Winning new business – how the Skills Accord can help
Access to funding – how your business can benefit
Apprenticeships – recruitment made easy, addressing the sector skills shortages
Training – updates on quality assured training provision
Discussion and networking – addressing the specific needs of your organisation
Working in partnership with the Utilities Academy, we are also delighted to offer you an opportunity to take a tour of the UK's first dedicated Smart Metering training facility, meet the team and ask questions.
Dates for other events across the country will follow. For further details please contact Ruth Dollen on +44 7841 663 494.
---