Events

Update on Trailblazer Apprenticeships in the Energy and Utilities Sector
Event Navigation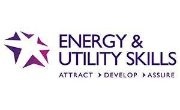 Update on Trailblazer Apprenticeships in the Energy & Utilities Sector
On 23 March from 12.30 – 16.00 we are delighted to be welcoming a representative from the Skills Funding Agency (SFA) who will be providing a session on 'Funding and Future Developments' for Trailblazer Apprenticeships, including the latest on the End Point Assessment Process.  This is a one off, free event so make sure you book your place now.
Please find the agenda for this session below:
AGENDA Afternoon session: Trailblazer Apprenticships in the Energy & Utilities Sector (opens as a PDF)
To register for this free event, please click here.
---