Events

The Utility Week Hr Forum 2015
Event Navigation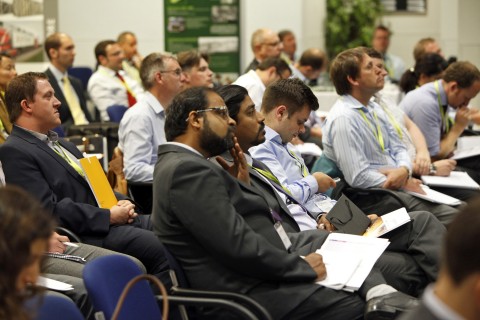 Venue: Birmingham City Centre Holiday Inn
Date: 9th September 2015,
With market reform on the horizon for water companies and the energy sector still feeling the effects of opening the market to competition there is much change afoot for utilities.
The 3rd Annual Utility Week HR Forum once again brings together HR, training, recruitment and people development professionals in this unique forum.
The utilities sector needs to stay ahead of the curve by attracting the right skills, encourage diversity in the workforce, diverse backgrounds and manage the benefits, rewards and training of employees already in place.
The programme includes talks from leading HR figures at Thames Water, Kier Services, Centrica, United Utilities, Opus Energy and South East Water amongst others.
Attend this one-day event to discover:
• How best to prepare for market reform and deal with the after effects
• The methodology behind driving culture change in the utilities industry
• Ways to develop and promote from within for increased talent retention
• What can be done to revamping the image of utilities and grow the talent pool
• Leading HR case studies covering training, diversity inclusion and cost-reduction
Programme highlights include:
Managing and developing the talent pipeline
Janet Burr, HR Director, Thames Water
Attracting women through 'returnships': Accessing the diverse talents of experienced
workers returning from time out of the workplace
Alison Hughes, Group Head of HR Policy and Diversity, Centrica
How to optimise employee engagement to ensure a customer centric culture change
Simon Harris, Head of Internal Engagement, Severn Trent Services
Working with managers to ensuring a clear and consistent message from board to
Kathryn Betts, Head of Internal Communications, Affinity Water
The benefits of an in-house training centre and preparing for market reform
Elaine Billington, Head of HR Operations, United Utilities
How to balance reducing operational costs whilst continuing to improve the HR function
John Murphy, Head of HR, South East Water
The importance of health and safety to HR in the utilities sector
Toby Harding, Director of Operations, Kier Utilities
To register, for more information on pricing and to see the latest updates please visit www.uw-hr.net or call Lisa Mathews on (01342) 332016.
---