Why offer SHEA schemes to your clients?
At Energy & Utility Skills we collaborate with employers to help with the recruitment, training and upskilling of their workforce.
Our safety, health and environmental awareness (SHEA) programmes have been updated for 2018 to reflect the latest in training delivery methods and changing regulatory requirements.
All schemes in our SHEA portfolio are CSCS Partner card schemes. SHEA scheme registration allows access to CSCS controlled sites for utilities work.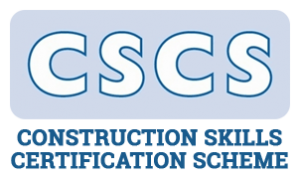 ---
Benefits to individuals and their employers:
Improved awareness of health, safety and environmental requirements
A more aware and confident workforce
Contextualised content makes it 100% relevant to individuals working in the industry
Interactive programme that caters for different learning styles
Delivered by trainers with first-hand experience in the industry
SHEA registrations allow access to CSCS controlled sites for utilities work.
---
Benefits to Trainers and Training Providers:
The schemes have been developed by the industry for the industry (developed with industry health and safety professionals who have the practical experience to ensure the scheme is of maximum value to employers and individuals)
Materials contain detailed industry knowledge, understanding and precise assessment criteria
360-degree course content – fewer PowerPoint slides, more teaching ideas/activities, greater trainer support. There is detailed delivery guidance in our all-new Programme Leader's Guide, which includes a plethora of resources and activities such as web links, videos and references to Codes of Practice, etc.
Interactive scheme that caters for different learning styles
Fit for purpose assessment – valid, accurate and current test items
Each scheme comes with a marketing toolkit to help you promote the course and win new business and/or the capacity for you to use your own training materials provided they are approved and map to ours
---
"The documents themselves will be a great asset to any trainer delivering this Core accreditation. The inclusion of mandatory & optional activities is a great idea and will really help to get the candidates thinking and also to reaffirm the messages this is trying to get across.  It also makes the programme more interactive for the candidates which should make it more engaging."

Fiona Syme, UCT
---
What we do
Energy & Utility Skills offers membership, assurance and skills solutions to help employers attract, develop and retain a sustainable skilled workforce.
We develop our schemes and programmes with employers for employers
We support workforce mobility within our sector
We are sector experts: working with over 100 employers and managing more than a quarter of a million records.
Successful completion of a SHEA course results in an Energy & Utility Skills Register (EUSR) registration for three or five years, depending on the industry.
---
Find out more
Call us on 44 (0) 845 077 99 22 or email schemes@euskills.co.uk to talk to us about our SHEA schemes.