Marketing Manager (Maternity Cover)
Working closely with colleagues across the business, including the Chief Executive and Senior Leadership Team, you'll develop and deliver a range of relevant and effective marketing campaigns to ensure that our members and stakeholders are aware of the high-quality solutions that the Group provides for the sector.
To view the full job description click here.
To apply for the role click here.
Business Systems Analyst (Maternity Cover)
The primary responsibilities of the role will focus on supporting the ongoing delivery of our services, within our existing system architecture, by providing an interface between the IT function and business owners.  You will work closely with key stakeholders to understand their requirements and ensure our technology systems continue to be fit for purpose.
To view the full job profile click here.
To apply for the role click here.
Head of Independent Assessment Service
The Energy & Utilities Independent Assessment Service (EUIAS) is recruiting for a Head of End Point Assessment Service. With our recent 100th apprentice achievement, this is an exciting time to join us to lead an innovative and specialist end-point assessment service.
You will be responsible for the delivery of a high quality, rigorous and robust end-point assessment service for a range of safety critical standards within the energy and utilities sector and adjacent industries.
Leading the team, you will have responsibility for the effective governance and internal quality assurance through the governing body and sector panels. You will ensure compliance with external regulatory requirements and understand apprenticeship and related policy.
You will work with employer development groups on revisions to apprenticeship standards, assessment plans and funding bands. You will also represent EUIAS with government stakeholders and employers.
As a member of the Energy & Utility Skills Senior Leadership team, you will play a key role in the delivery of the strategy and provide leadership to the wider organisation.
To view the full job profile click here.
To apply for the role click here.
Interested In Working With Us?
We are always on the lookout for new talent. So if you are interested in working with us but can't find a role that suits your skills and experiences, please register your interest via our online portal. We'd be delighted to hear from you.
We're also proud that our Work Experience programmes and opportunities have been Fair Train accredited.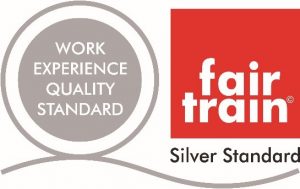 ---
What You Can Expect
If you are successful during the recruitment process, all new colleagues can expect a thorough supported induction programme. This programme is designed to introduce and familiarise new colleagues with each department within the business and allows the opportunity to ask questions, raise concerns or identify any further support/resources you may need to make you feel comfortable and supported in your new role with us.
---
Recruitment Privacy Notice
Our Recruitment Privacy Notice is available to download here.