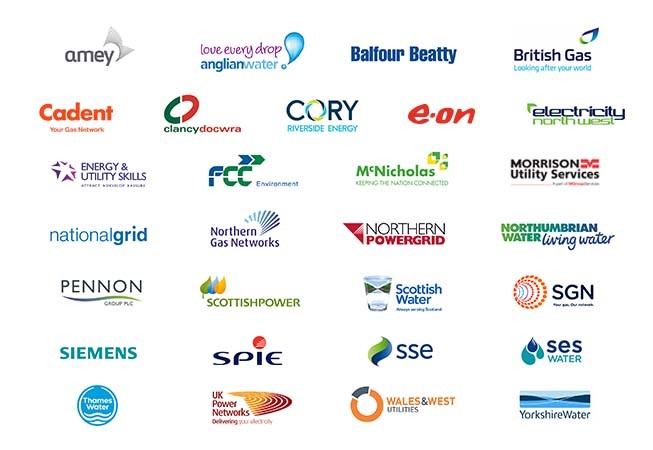 Our sector plays a vital role for the economy and society, as the largest single contributor to government plans for UK infrastructure.
On 9 February 2017 The Energy & Utilities Skills Partnership launched the first-ever Workforce Renewal and Skills Strategy.  
The Energy & Utilities Skills Partnership (the Skills Partnership) is owned and led by employers across the energy and utilities sector who recognise that investment in infrastructure and core utility services is a vital part of improving UK productivity and growth. 
Governments will invest more than £425bn in over 600 major projects across the UK (to 2020/21 and beyond). 56% of the projects in this pipeline are assigned to electricity, gas, water and sewerage, and waste management.
The National Infrastructure Plan for Skills highlights the need for more and better skilled workers – but has had no focus on the key energy and utility sector so far.
In 2015, Infrastructure UK concluded that for infrastructure projects, the skills issue presents the most pressing challenge... THE significant contributing factor to cost inflation and affordability. On 1 January 2016 Infrastructure UK merged with the Major Projects Authority to form the Infrastructure and Projects Authority, which is now working with the Skills Partnership.
HM Treasury recognises:
"...we face challenges to ensure that we can build a skilled and productive workforce to deliver these plans ...as investment levels build, the demands on the workforce grow. We are already seeing shortages of skills in some key sectors and specialist trades."
(Ref: Commercial Secretary to the Treasury, Foreword of National Infrastructure Plan for Skills September 2015)
The Skills Partnership CEO Council is providing the leadership and coordination to develop an inaugural skills strategy.
In the summer of 2016, the Skills Partnership was formed. The Council of the Skills Partnership consists of CEOs and leaders of energy and utility companies who have agreed to collaborate at the highest level on 2-3 key priorities a year for the sector.
To support the primary driver of growing a sustainable talent pool, and to bring together the excellent work already taking place in the sector, there are 3 areas of focus for the Skills Partnership:
Building the first ever sector skills strategy for workforce renewal
Accelerating the sector adoption of existing initiatives
Sourcing new talent and improving sector attraction
To support the delivery of these priorities, the Council members agreed to nominate key senior members of their businesses to form a Delivery Board to make these priorities happen.