This year's Procurement Skills Accord Best Practice and Awards Event 2023 was a great success, with 35 companies being recognised for achieving and exceeding the standards of the Accord.
The event was hosted by Colin Scott, Chair of the Procurement Skills Accord Steering Group and Head of Procurement at Balfour Beatty, and Phil Beach CBE, Chief Executive of Energy & Utility Skills.
The Procurement Skills Accord is a UK-wide initiative from the Energy & Utilities Skills Partnership, which encouraged increased investment in targeted training and skills across the supply chain.
To mark the event's fifth year, four new awards were introduced to celebrate excellence in delivering social value, procurement processes, supplier engagement and workforce planning and training.
The four new awards recognise those who went above and beyond in their commitment to the Accord. Organisations were shortlisted and judged via a rigorous judging process, with the judges impressed with how all 4 companies excelled in their respective areas.
Congratulations to all four award winners:
Keltbray – Excellence in Social Value
In a category where many organisations performed well, Keltbray went one step further, not only supporting their employees and potential employees, but also considering the needs of local residents where their projects run. They measure and evidence the impact of social value and clearly consider local communities both during projects and after they're completed.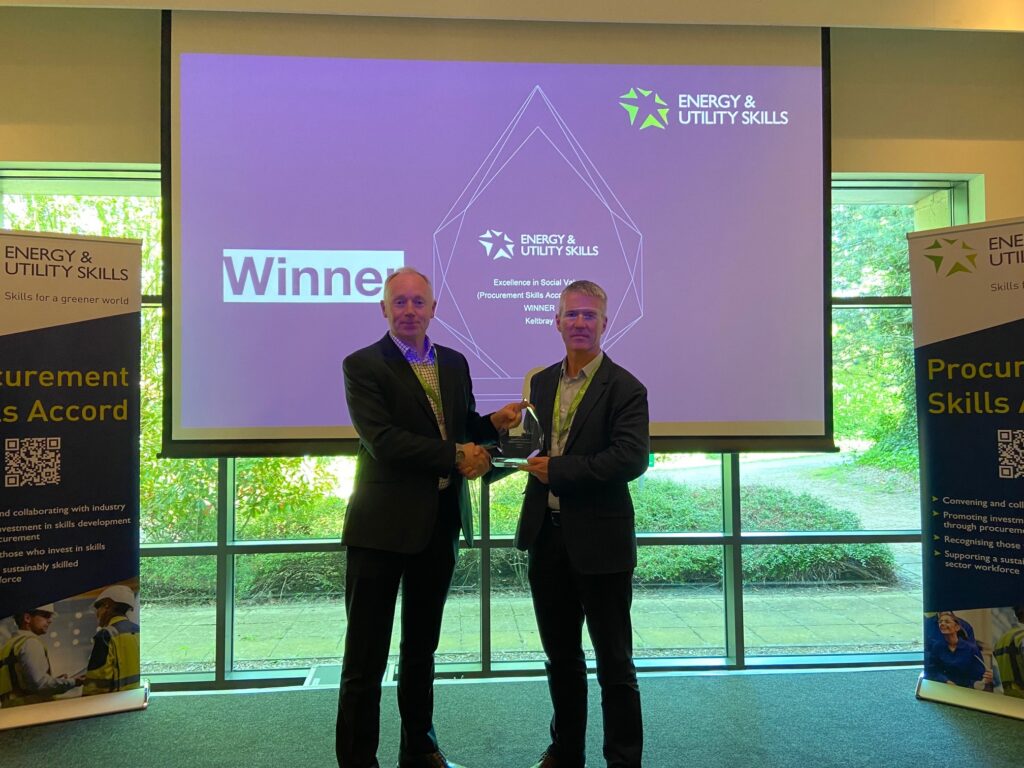 ---
Pennon Group – Excellence in Procurement Processes
Pennon Group demonstrated how they embed skills development across all procurement processes measured under the Procurement Skills Accord – Pre-qualification Questionnaires; Tender Evaluation; Supplier Contracts; and Post Contract Monitoring.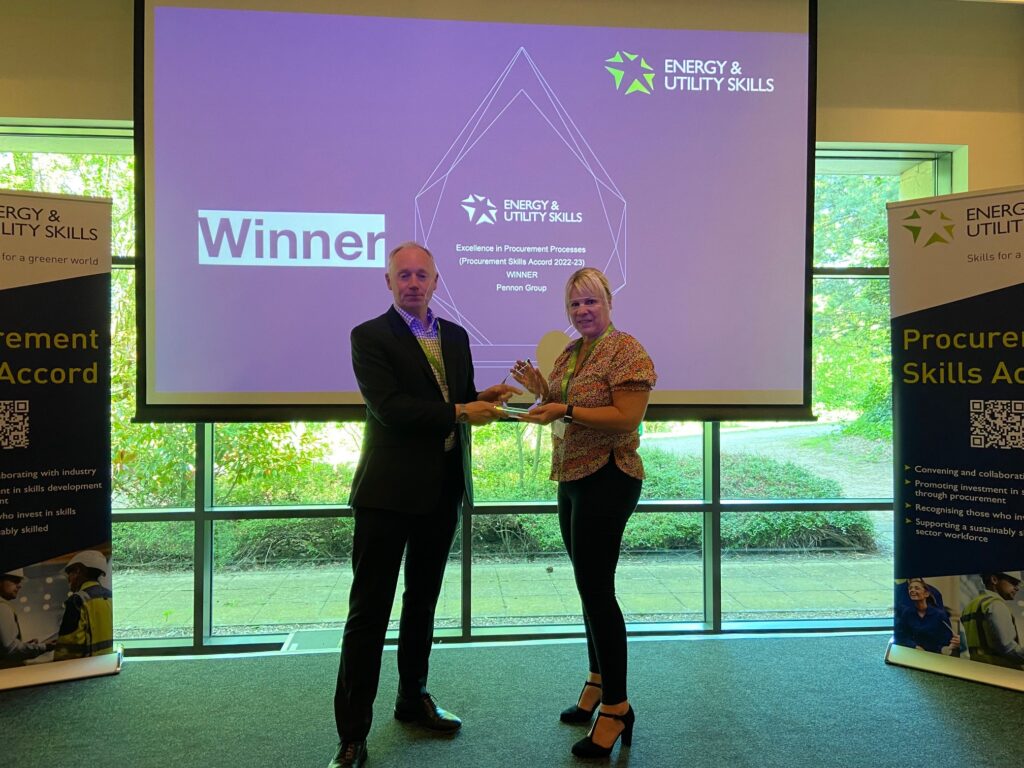 ---
United Utilities – Excellence in Supplier Engagement
United Utilities for Water support their supply chain, including various workshops held throughout the year to provide training to their supplier and share knowledge.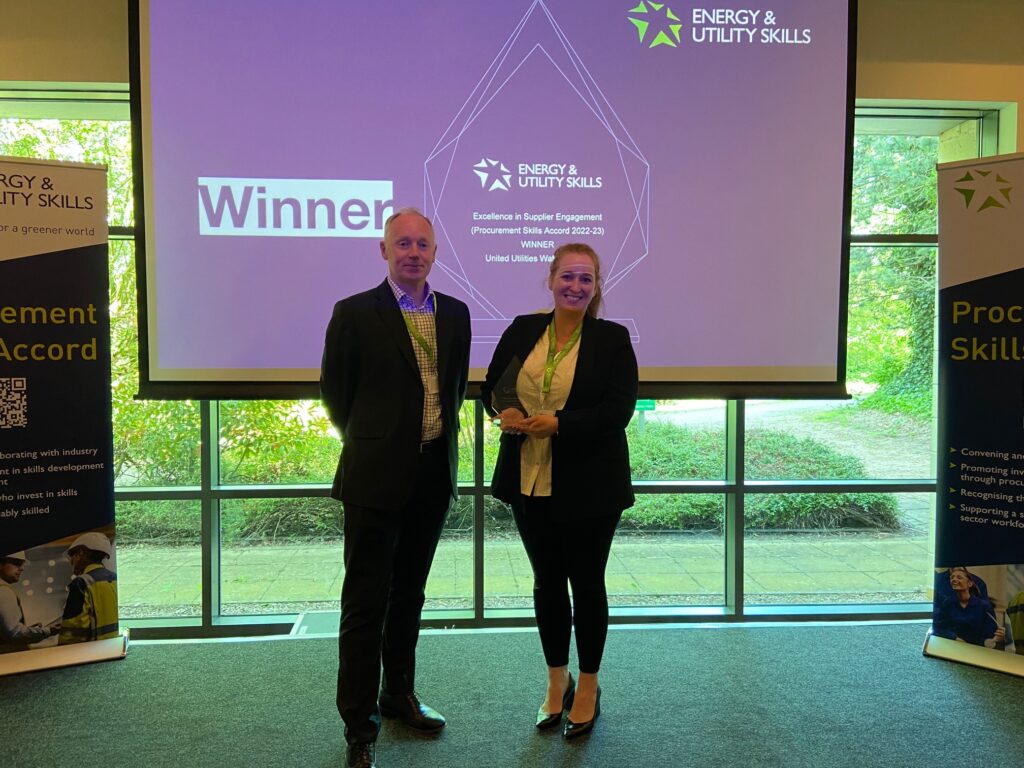 ---
Burns & McDonnell – Excellence in Workforce Planning and Training
Burns & McDonnell were commended for embedding their workforce planning and training processes within their business , especially succession planning across all critical roles and their business plans.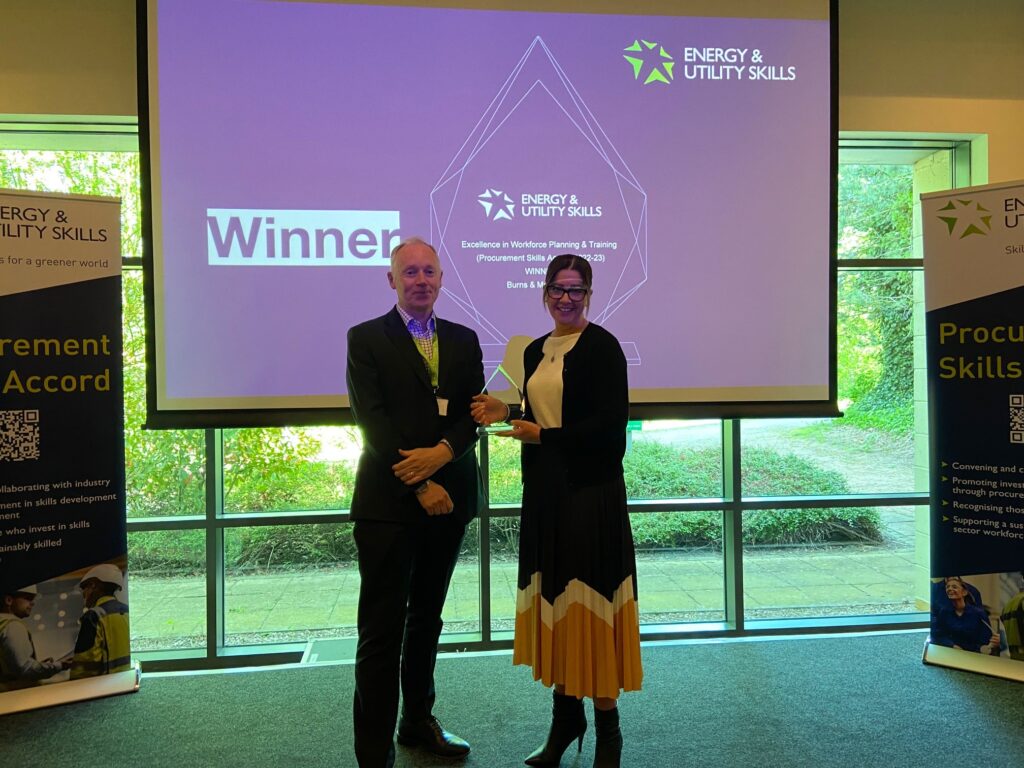 ---
Phil Beach CBE said "We've seen another very strong performance this year.
"We have also been very proud to present four additional awards to companies who have gone the extra mile in support of our collective goals.
"Congratulations to all the winners this year."
During the event, Pennon Group, Thames Water, Siemens Energy, Alpha Construction and VGC Group hosted presentations on best practice for social value and supplier engagement.
We would like to say congratulations again to these successful organisations:
Alpha Construction
Avidety
BGEN
Balfour Beatty
Burns & McDonnell
David Carr Durham
Dunphy Combustion
George Leslie
Instalcom (OCU Group)
Keltbray
Knights Brown Construction Ltd
Lanes Group
Morgan Sindall Energy & Water
National Grid
Network Plus
Northern Gas Networks
Northern Powergrid
Northumbrian Water
O'Connor Utilities (OCU Group)
Omexom
Pennon Group
PN Daly
Prysmian Cables & Systems – HV Division
Public Sewer Services
RJ McLeod (Contractors)
Rockmount Utilities
Scottish Power
Scottish Water
Siemens Energy Transmission
SSE
Thames Water
UK Power Networks (Operations)
United Utilities Water Ltd
VGC Labour Solutions
Wood