What Is It?
The Energy and Utilities Skills Partnership set the challenge: can procurement practices be leveraged to encourage investment in training and skills development across the supply chain? The answer to the question was yes and the solution developed was the Procurement Skills Accord.
The Procurement Skills Accord has five robust and challenging commitments that require signatory companies to ensure that responsible procurement practices are used to drive investment in skills through the delivery of contracts. The ultimate aim is for it to be standard practice for signatories to adopt the commitments within the Procurement Skills Accord and, in turn, to cascade them down to their own suppliers.
---
What are the Five Commitments?
To promote and invest in the skills the sector needs most, signatories of the Accord agree to the following five commitments: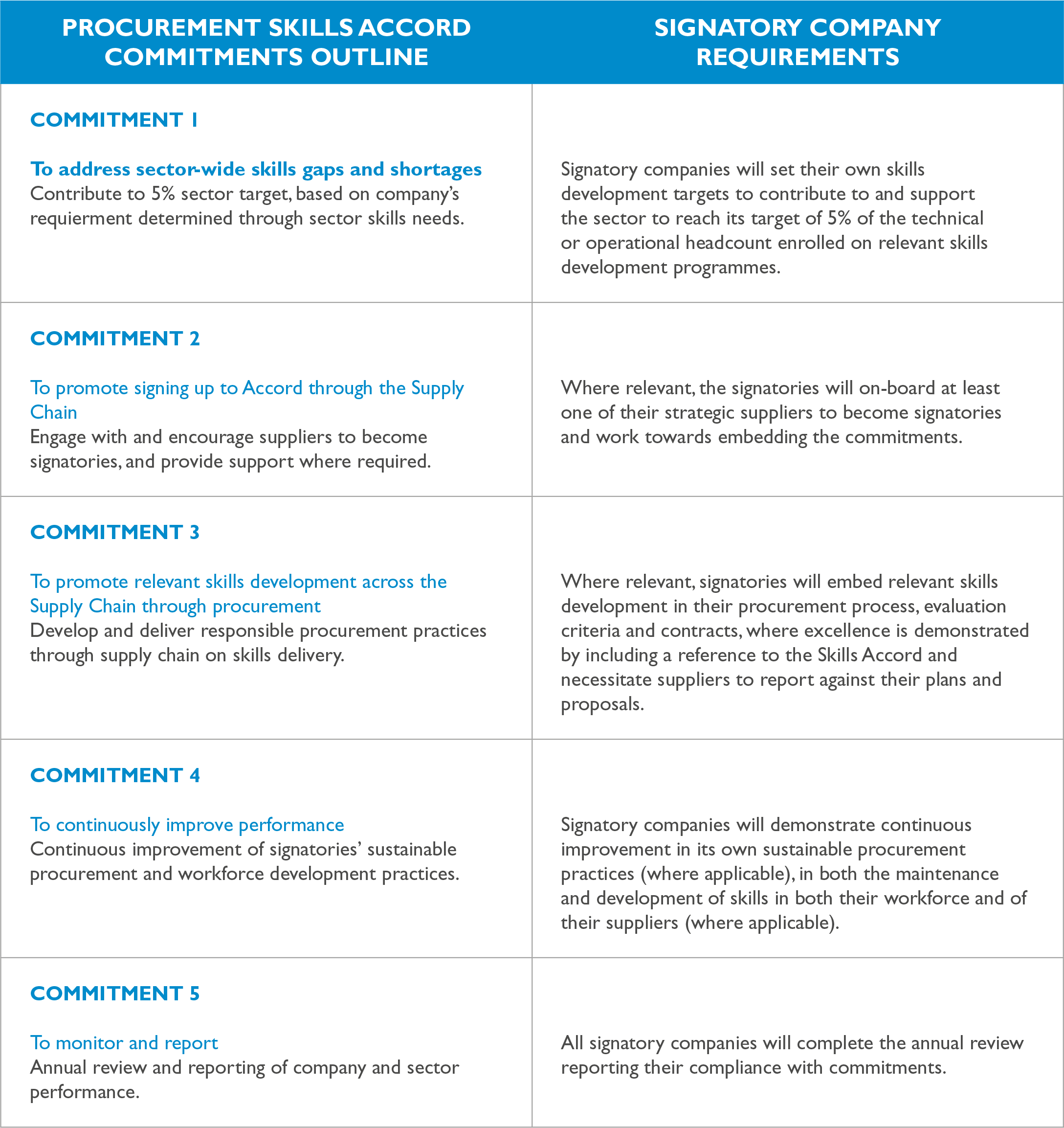 ---
Who Is It For?
The Procurement Skills Accord is applicable to UK-based companies with employees involved in operational and technical activities within the energy and utility sector. It is applicable to companies of all sizes as the compliance criteria is adjusted according to size and supply chain positioning.
To read about how other organisations are benefiting from the Accord, please click here.
---
How Much is it to Sign Up?
The cost to sign up to the Procurement Skills Accord is dependent on the type of Signatory you join as:
Full Signatory – organisations who have a relevant supply chain to encourage to join the Procurement Skills Accord.
Signatory (with no relevant supply chain) – organisations who can evidence they do not have a supply chain (i.e. suppliers who do not work in the energy and utilities sector, and whose workforce are not involved in operational/technical activities.)
The below table details the 2 routes to registering, along with signatory benefits and the annual fee incurred.