Events

The Utility Week Hr Forum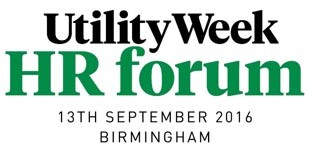 15% DISCOUNT AVAILABLE: Energy & Utility Skills contacts are entitled to a 15% discount to attend this event. 
The Utility Week HR Forum is the only event that brings together training, recruitment and development professionals across utilities to share sector-specific HR expertise.
Taking place in Birmingham on 13 September 2016, the forum will showcase how utility HR professionals can optimise their talent acquisition and retention strategies through keynote presentations, panels and interactive table discussions.
Expert speakers sharing their insight include:
Dave Newborough, HR director, E.ON
Shauna Purdey, HR director, Yorkshire Water
Chris Degg, HR director, UK Power Networks
Sarah Hopkins, HR director, Wales & West Utilities
Will Serle, Group HR director, Amec Foster Wheeler
Rosie MacRae, Head of diversity, SSE
Nick Ellins, Chief executive, Energy & Utility Skills
Sara White, Head of HR, South West Water
Why you should attend
Find solutions that address the skills gap and deepen the talent pool
Be inspired by multi-generational engagement programmes
Discuss broader utility industry changes and their effect on your HR strategy
Gain insight into different leadership identification and development methods
Solve problems that prevent you from hitting talent recruitment and retention target
Register now at www.uw-hr.net and enter SKILLS15 into the promo code box.
Alternatively, contact Lisa Mathews on +44 (0)1342 332016 or email lisa.mathews@fav-house.com
---