Who the courses are for
The one day courses are designed for all individuals requiring access to operational sites, including supervisors and managers.
---
Benefits to your business
Contextualised content makes it 100% relevant
Interactive courses that cater for different learning styles
Accessible and comprehensive approach to assessment
Delivered by trainers with experience in the relevant industry
All SHEA courses are CSCS partnered
---
Energy & Utility Skills Register (EUSR) Registration
Successful completion of a course results in EUSR registration for SHEA (in the relevant industry), valid for three years (except for SHEA Gas which is five years).
---
Access to CSCS controlled sites
EUSR registration allows access to CSCS controlled sites for utilities work.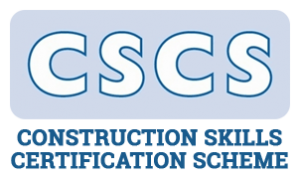 ---
How SHEA Works
All courses have been developed by relevant health and safety professionals in collaboration with a range of industry stakeholders including asset owners/large employers, contractor employers, training providers and independent trainers.
---
Contextualised to your industry
Each course consists of contextualised core learning plus industry specific content:
| Scheme | Details |
| --- | --- |
| SHEA (Water) | Water industry course including additional units on highway working and excavations, sewerage network and process operations. |
| SHEA (Gas) | Developed for the gas industry with specialist units on highway working and excavations, safety in premises and pressure regulating installations. |
| SHEA (Power) | Power industry course including additional units on power industry hazards and power generation and distribution. |
| SHEA (Cross-country pipeline CCPSHE) | Cross-country pipeline course covers our core units as well as specialist units on traffic management, welding and non-destructive testing and the environment. |
| SHEA (Telecommunications) | Developed for the telecommunications industry with an additional unit on highway working and excavations. |
| SHEA (Waste and Resource Management) | Developed for the waste management industry, the course covers our core units, contextualised to the industry. There is also an additional unit on waste collection. |
| SHEA (Core) | The SHEA Core course consists of six units that are common to all health and safety contexts. The SHEA Core can be taken as a course in its own right and consists of: Unit 1: Understanding our workplace responsibilities Unit 2: Understanding the effects of our work on the working environment Unit 3: Identifying and controlling risks Unit 4: Common hazards in the workplace Unit 5: Occupational health hazards Unit 6: Responding to emergencies |
| SHEA (Drains and Sewers) | Developed in collaboration with The National Association of Drainage Contractors (NADC) and is designed for individuals who work with drains and sewers and require access to operational sites within the drainage and sewerage industry, both permanent and temporary, at all levels including operatives, supervisors and management. |
---
Organisation-specific SHEA training programme
We recognise that some organisations have their own training programme covering the same topics as our SHEA schemes. If this is the case then you can get your own training programme approved by us – an individual successfully completing your approved organisation-specific SHEA training programme plus our mandatory Energy & Utility Skills assessment would be eligible for SHEA registration on EUSR – 3 or 5 years depending upon the scheme.
You would need to be an Energy & Utility Skills Approved Provider – if you are not already – and get your training programme approved by us.  You would need to demonstrate that your training programme mapped to the SHEA standard.
As part of the mapping exercise, you may find that you can strengthen your own training programme, adding in content, improving the contextualisation of your content or even enhance your assessment, using Energy & Utility Skills assessment as the core requirement.
---
Find out more
To find a training provider for a SHEA course please visit: eusr.co.uk/SHEAtrainers.
If you would like to talk to us about our services, please contact us on 0121 713 8255 or email eusr@euskills.co.uk.