The Agenda
The Power Skills Summit
The theme of this year's event is Powering Productivity Through Innovation. The conference is forward-looking and allows the industry vital thinking time to consider the big picture, ensuring we are constantly innovating, driving productivity and upskilling our people.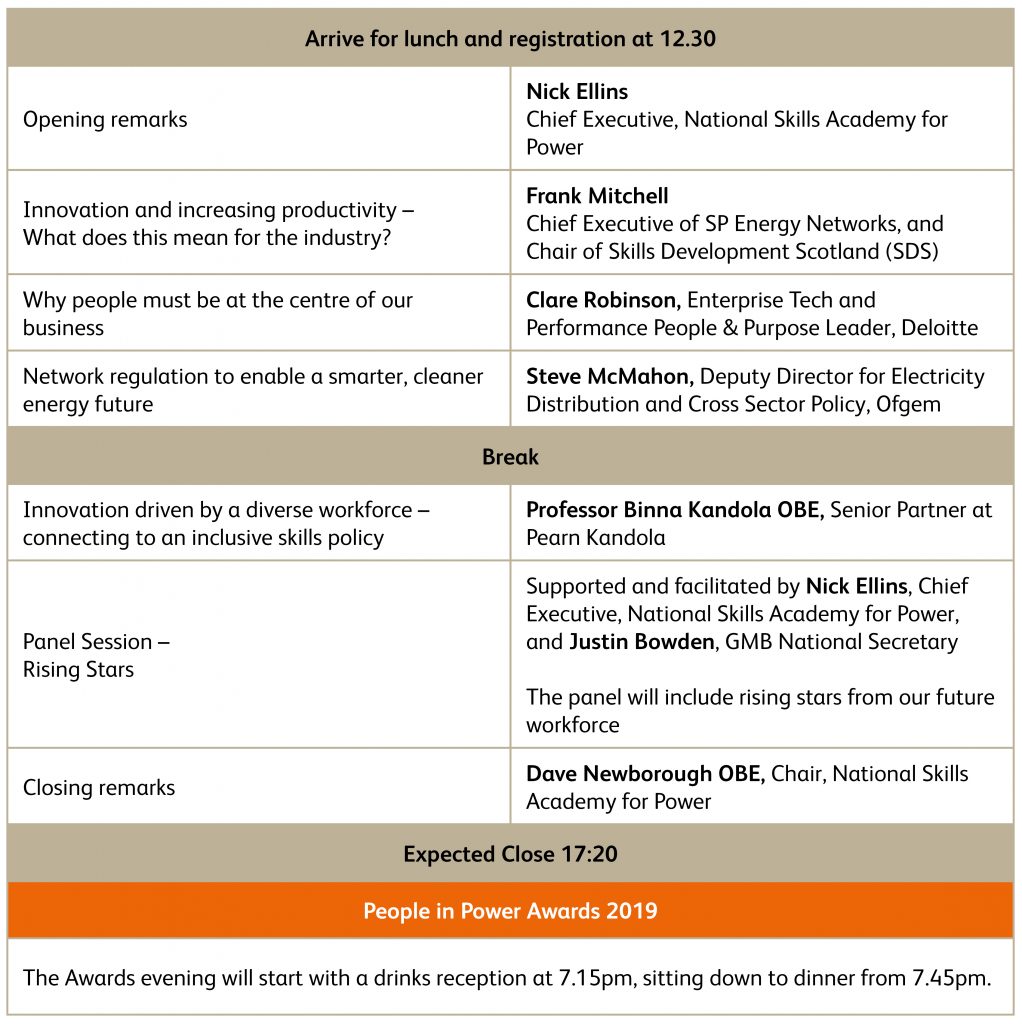 Download a printable PDF agenda
Find out More
For more information about the conference agenda please email communications@power.nsacademy.co.uk.