Our Services and Initiatives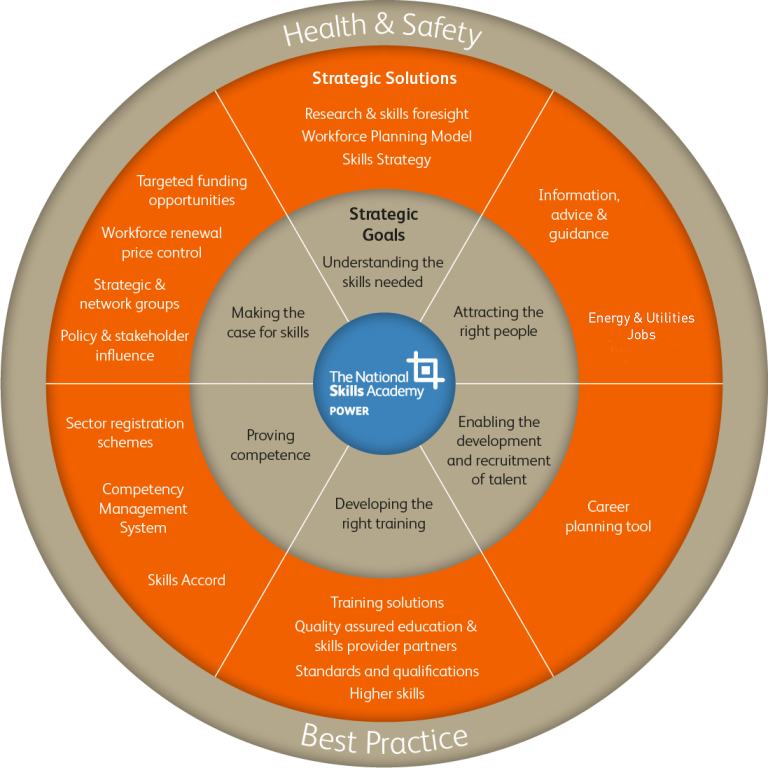 ---
Employers
Employers through the National Skills Academy for Power take a national approach to Power Sector skills needs and related provision to identify skills gaps and avoid duplication. The Skills Academy ensures a long-term strategic view of the skills needs to 'future proof' the sector across the whole of the supply chain.
The delivery of the Skills Academy's strategic objectives will not only stimulate the market to drive up the volume of Power Sector learners, but also ensure that a complete learning infrastructure (career paths, qualifications, materials, training and trainer capacity) is in place to deliver the quality and consistency of skills and competency necessary for the Power Sector to safely continue to 'keep the lights on'.
---
Individuals
There are essential services the energy and utilities sector covers every day. From lighting and heating homes, to the development of ever-cleaner, smarter technologies.
The career opportunities are almost endless.
As well as technical and engineering jobs, there are a number of roles within the different industries that you may have never thought existed.
Throw any stereotypes out the door – there are a whole range of jobs and career paths for you to explore.
From a skilled craftsman to a business analyst, from a technician to a commercial administrator – that skill you feel most proud about has a role catered for in this sector.
When thinking about your career, don't think this sector is just for boys. To reflect the diverse job opportunities, the sector wants to reflect our society. We need more women in STEM careers, more women in engineering, and individuals from a wide range of backgrounds.
Find your feet, allow yourself to grow and enjoy a career where you see the benefits day in day out.
The energy and utilities sector offers career paths for Apprentices, Graduates and Professionals. Start your career today. View our latest job opportunities.
For further information about Energy & Utilities Jobs please visit www.energyutilitiesjobs.co.uk
---
Find Out More
To learn how membership will benefit your business, please email membership@euskills.co.uk