Events

NSAP Conference & People in Power Awards 2019 (Day Only)
Event Navigation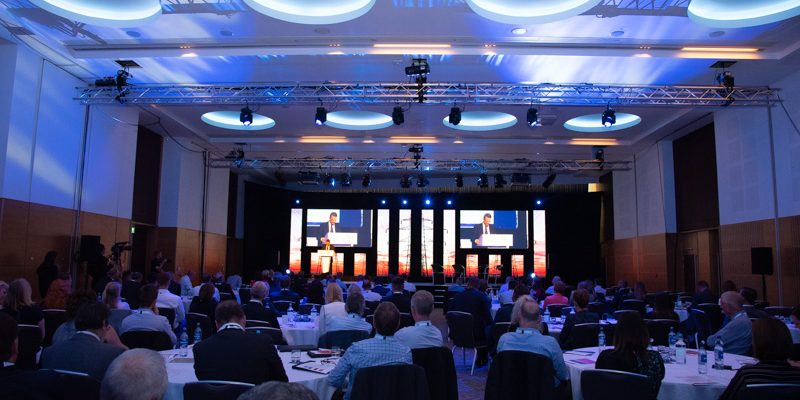 Date: Thursday 12 September 2019
Venue: The Mere Hotel, Knutsford
Hosted by the National Skills Academy for Power, The NSAP Conference with its 'People in Power' Awards is a must attend event.
This year's Conference will be our ninth annual event. The conference is a skills summit for the power industry which regularly attracts over 200 delegates, primarily senior representatives from the top power companies (including CEOs, directors, human resources and learning & development execs). The conference also offers these senior figures the chance to invite emerging talent in our industry, who can then meet senior figures on a peer-to-peer basis.
The theme of this year's event is Powering Productivity Through Innovation. The conference is forward-looking and allows the industry vital thinking time to consider the big picture, ensuring we are constantly innovating, driving productivity and upskilling our people. View the conference agenda.
---
Exhibitors
This year we are expecting over 200 senior human resources, learning & development and operational professionals from across the power sector to attend the conference. Take advantage of our fantastic exhibitor opportunities and gain optimum visibility throughout the entire conference. Click here to find out about exhibiting at this year's event.
---
Tickets
Please see the bottom of this page for ticket booking.
Additional discounts are available for Premier and Corporate Members. For further information please get in touch.
Standard prices for tickets to the conference (day only):
£100.00 per person (plus VAT)
If you have any questions or experience any problems booking your place, please call us on 0845 077 99 22 or email communications@power.nsacademy.co.uk
---
NSAP Conference 2018
---